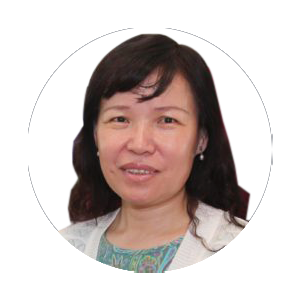 Xia HUANG
Xia HUANG, Chine , Professeur BIO à l'Université de Tsinghua "Les défis de l'application pratique du bioréacteur à membrane anaérobie pour le traitement des eaux usées municipales."
Biography
« Challenges towards practical application of anaerobic membrane bioreactor for municipal wastewater treatment. »
Dr. Xia Huang received her PhD degree in 1988 from Tokyo Institute of Technology, Japan. She joined the Tsinghua University and got the full professor position in 1997. Now she is a Director of Division of Water Environment, Director of State Key Joint Laboratory of Environment Simulation and Pollution Control. She is a distinguished fellow of IWA and Chair of Management Committee of the IWA Specialist Group on Membrane Technology. Her main research interests include membrane based technologies for wastewater treatment, novel nutrient removal processes, bio-electrochemical technologies for wastewater treatment and resource recovery. She is an Executive Associate Editor-in-Chief of « Front. Environ. Sci. Eng.« , Associate Editor of "Wat. Sc. & Technol.". She has published more than 300 peer-reviewed SCI articles, and was awarded 2009 Environ. Sci. Technol. Best Paper and 2018 Environ. Sci.: Wat. Res. & Technol. Best Paper, the 2nd Class of the State Science and Technology Progress Award thrice. She was also awarded by the National Science Fund for Distinguished Young Scholars and the Yangtse River Scholar reward.